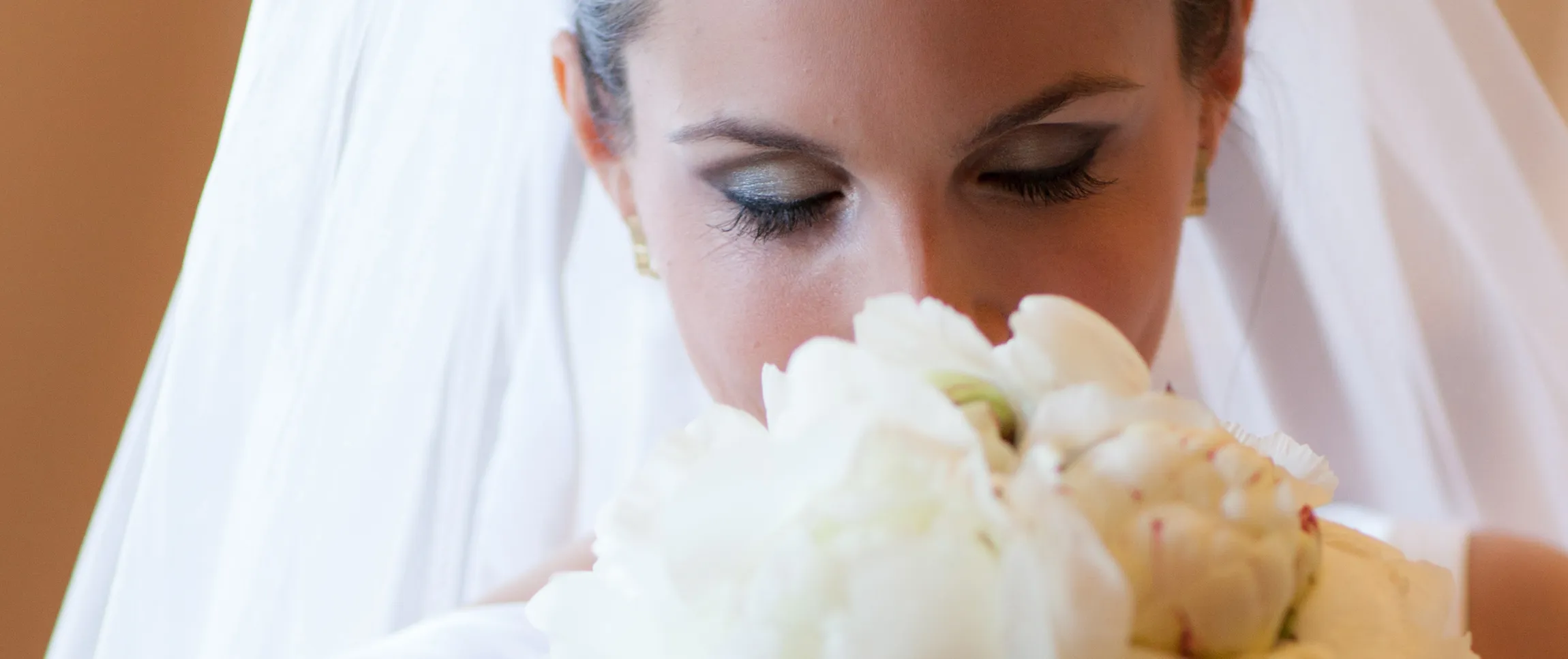 Weddink Makeup Italy Slide1
The beauty of things it exist in the mind which contemplates

about wedding makeup Italy
One of the most rewarding parts of my job is making the most important day of a woman's life, her wedding day, as special as possible.
Professional Wedding Makeup and Hair Services in Italy
At 17, I began to work in perfumery and cosmetics. Over the years my tenacity, lead me to Rome to a beauty shop, which allowed me to do the necessary courses to obtain certificates and diplomas to become a make-up artist and cosmetologist consultant in major cosmetic companies such as Chanel Paris, Sisley Paris, YSL Beautè, Clarins, Lancome, Estée Lauder.
I began doing make up for weddings in 2007 in the Eternal City Rome, then I moved to the beautiful region of Tuscany, and started working as a hairdresser doing hairstyles.
Soon I found myself meeting brides from around the world and their Guests for hairstyles and makeup. I collaborate with specialists in hair and aesthetics, who have experience in television and film.
I move around the center of Italy and if needs be, in other areas.
If you want the best for your wedding in Italy you have found the right person.
wedding
makeup
and wedding hairstyle Italy
Every bride dreams of the perfect hairstyle for her wedding day, my commitment is to fulfill his dream.I learned the ...
On the wedding day, the greatest satisfaction for me is to see the smiles of brides reflection in the mirror ...